Our expertise in your cellar
For more than 60 years, Tonnellerie Rousseau has put its experience and expertise at the service of great wines.
Our objective ? May the aromatic and mechanical quality of our barrels, casks and vats be up to your wines.
Our reason for being? Respect and value your wine to help create pleasure and emotion.
Our technical sales rep assists you in the field to offer you barrels-tanks-casks that are always more suited to your wines programs needs. At Tonnellerie Rousseau, you have onededicated sales rep or agent.

We are constantly on the lookout for new developments: oak, toasting, fittings… What is our main objective ?

Our key words are: adjustment to your various wines ageing needs, customization of our products to meet your sensory and fermentation/maturation goals, respect and attentive listening to our customers above all. Tonnellerie Rousseau is present on several continents!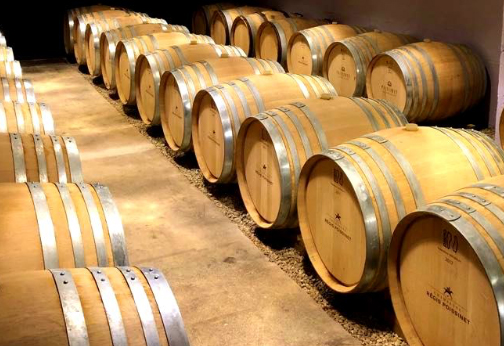 A sense of integrated service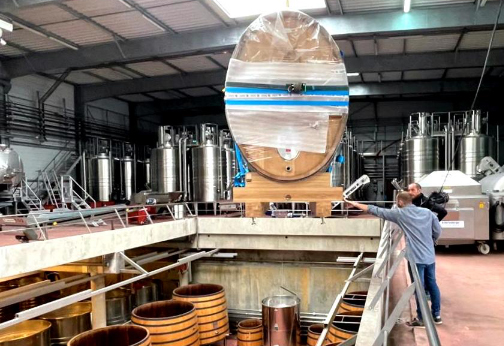 We ensure the delivery and installation of our products in the cellar. Even the most voluminous! And even in the most difficult to access cellars! When access or space constraints prevent conventional delivery, we regularly perform disassembly and reassembly of large containers in the cellar.

Our work doesn't end with delivery. It is fundamental for us to perform a solid after-sales service in providing gaskets, minor repairs and fittings replacement. Beyond the after-sales service, it is a real partnership & relationship we establish with our customers.

Do not hesitate to consult with us for these after-sales issues as well as financing needs.

Controlled technical and microbiological risks
No chemicals, even those approved by the wine industry, are allowed in the manufacture of our products.

All the woods used are analyzed in our workshops to ensure the absence of unwanted molecules such as TCA / TCP (responsible for corky, musty, corky tastes).

Several times a year, we check the quality of the air and water in our workshops and in our lumber yard to ensure that there is no contamination by organochlorines.

On each of our products, we carry out a strict leak test. No barrel, cask or vat leaves our workshops without having undergone a series of tests.