Tonnellerie Rousseau is a family. But it is also the mastery of an ancestral "savoir-faire", imagined by our Gallic predecessors. The whole team consisting of coopers, salespeople and executives is committed to continue and improve on this heritage. Tonnellerie Rousseau, indomitable Gauls? (reference to the Asterix comic books) And why not ?
More than a job, it is an artistic work that we have the privilege of exercising
Laurent, cooper at Rousseau since 1996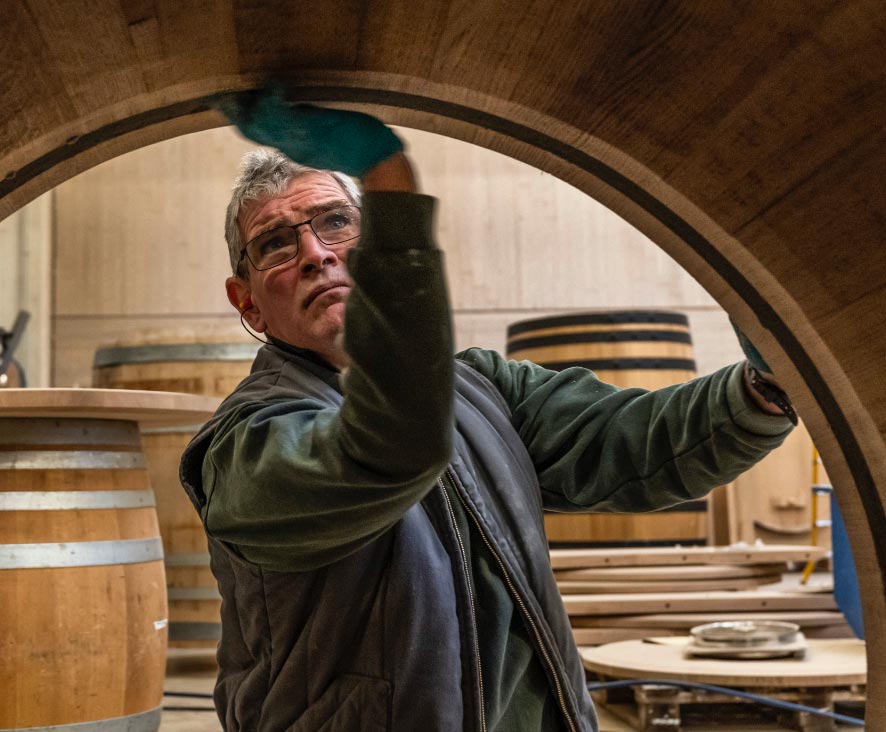 Composed of a team of more than 40 people with an average age of only 35, Tonnellerie Rousseau emphasizes the transmission of its cooper and large-format expertise.
"When I arrived, I did not have any particular knowledge of the job of large format manufacturer, says Olivier, cooper with Rousseau since 2001. Tonnellerie Rousseau took me on a 3-week trial basis. Then the 3 weeks turned into 20 years! " Trained directly in the workshop, Olivier is today "Meilleur Ouvrier de France"("Best Craftsmen of France").
The aspiration of the new generation: to pass on cooperage expertise while bringing modernity and innovation in a continuous search for excellence to enhance the great wines of the world and bring pleasure to the wine lover.
The objectives: satisfaction, respect for the coopers and the material, quality, performance, safety and reduction of physical stress (MSD, dust…).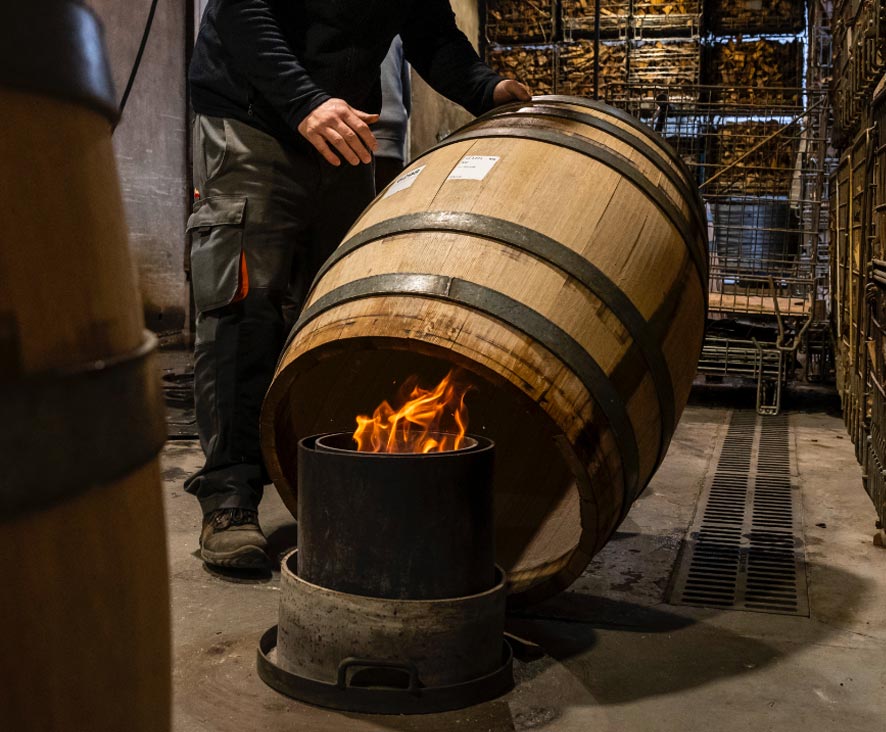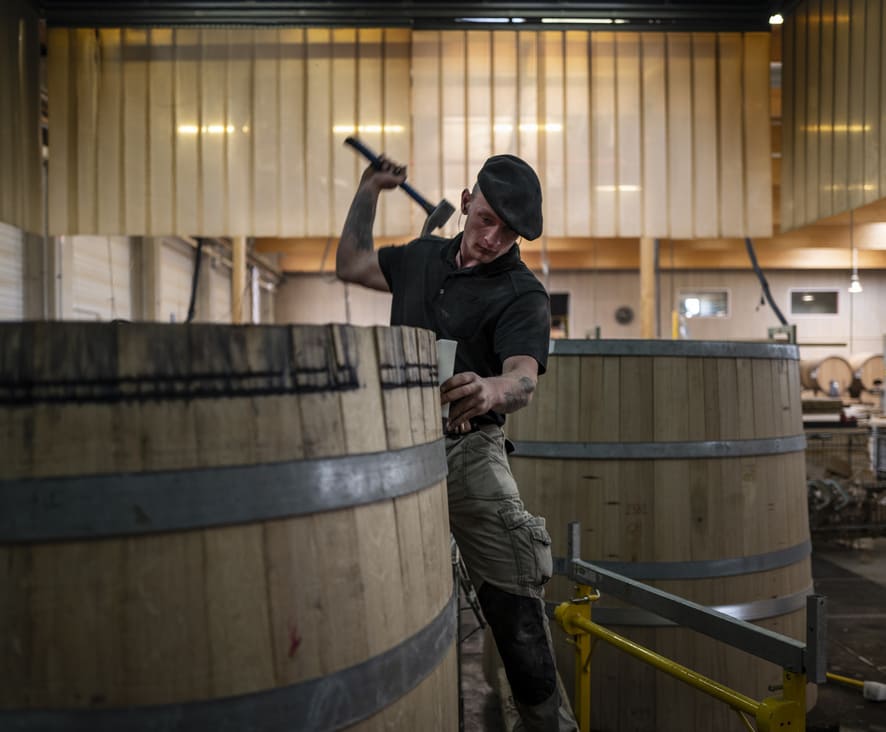 Today, we are proud to be working in two professions. The Cooperage and the large format manufacturing are intima¬tely connected with each other and each metier features unique characteristics in terms of material, mechanization, approach and oenology.
At the Tonnellerie Rousseau, one does not work without the other and each brings its expertise and methods to the other, an es¬sential and natural combination for us.
This Tonnellerie / Foudrerie dual activity feeds our daily work, our thoughts and evolutions, human and technical.
All in all, there are no less than 11 Meilleurs Ouvriers de France trained at La Tonnellerie Rousseau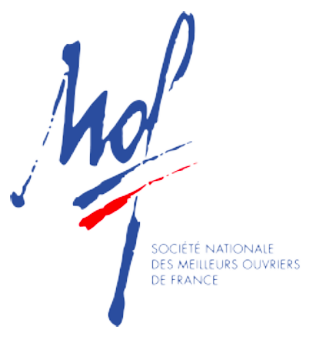 In the Rousseau family,
I ask…
THE GRANDFATHER graduated MOF
in 2004
UNCLE
graduated MOF
in 2007
DAD
graduated MOF
in 2007
THE SON
graduated MOF
in 2007
Discover all the men & women who make the Rousseau Cooperage :