The Large formats workshop
in gevrey-chambertin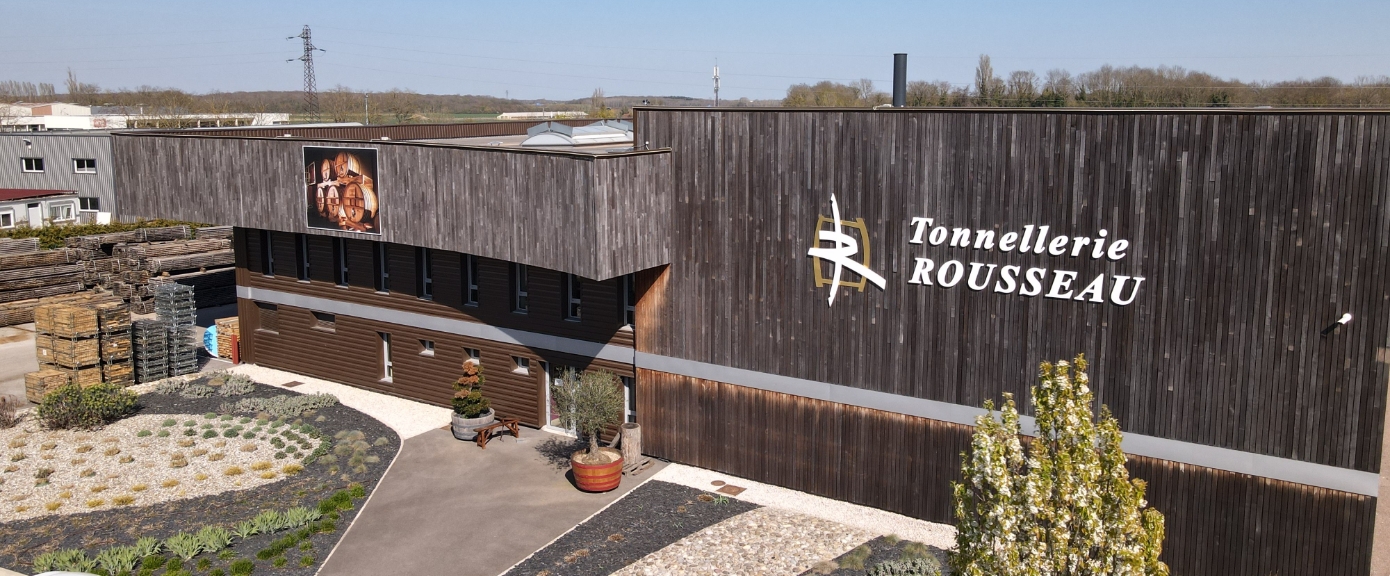 the large containers workshop has been in Gevrey-Chambertin.
Eco-responsible building :
privileged natural light, intelligent vacuum system, ecological materials, etc.
More working comfort for the teams :

reduction of arduousness, showers and rest rooms
This new workshop is made up of 3 areas: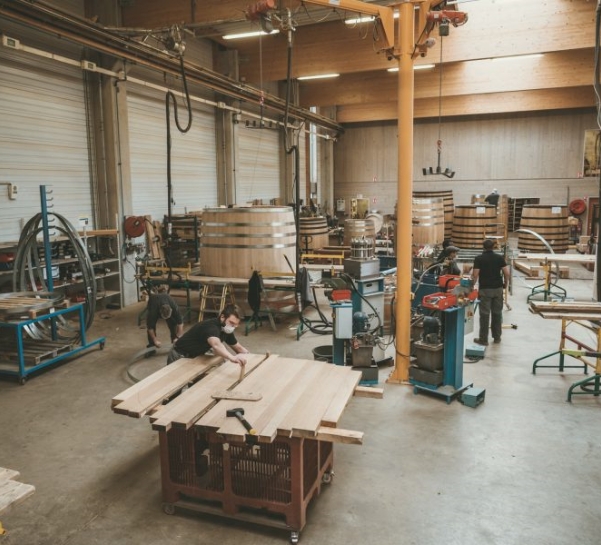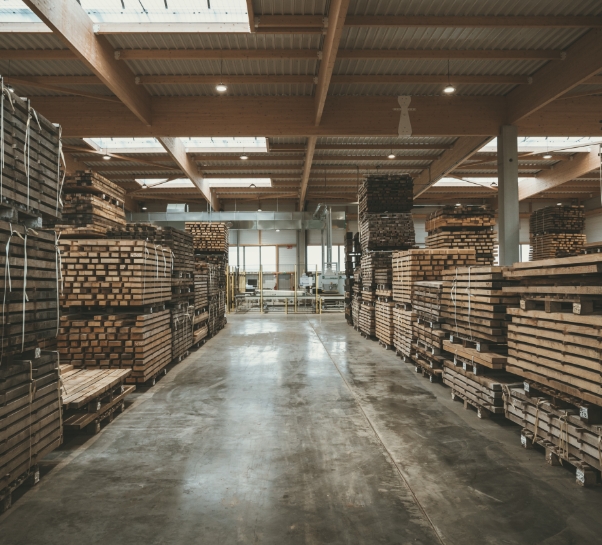 Transformation and storage
of ready-to-use raw material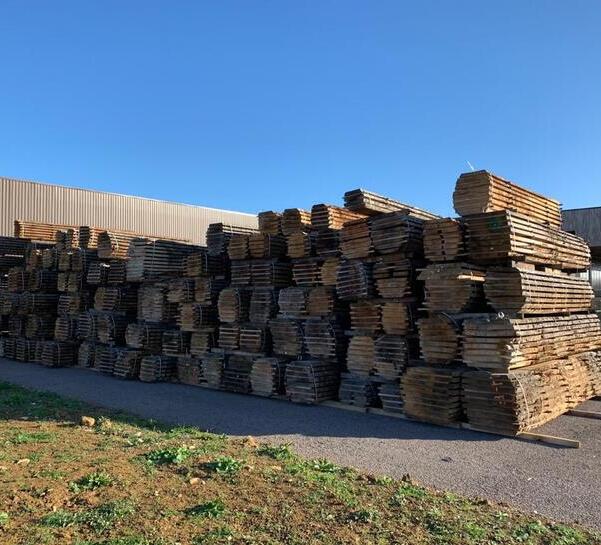 In order to control the quality, our engineers and workshop managers take part in all reception of wood: absence of knots, grain, full wood fibre (no cuts), visual defects … All these acceptance criteria are scrutinized before moving on to the refining, seasoning and cut of the logs in square-edged staves.
Well aware that users of large vessels are not looking for a strong oaky impact and want to respect the fruit and freshness, in 95% of cases we use a so-called "Medium-Long" toast: little color in appearance yet this low impact fire toasting over a longer period of time enhances fruit and texture versus charred expressions.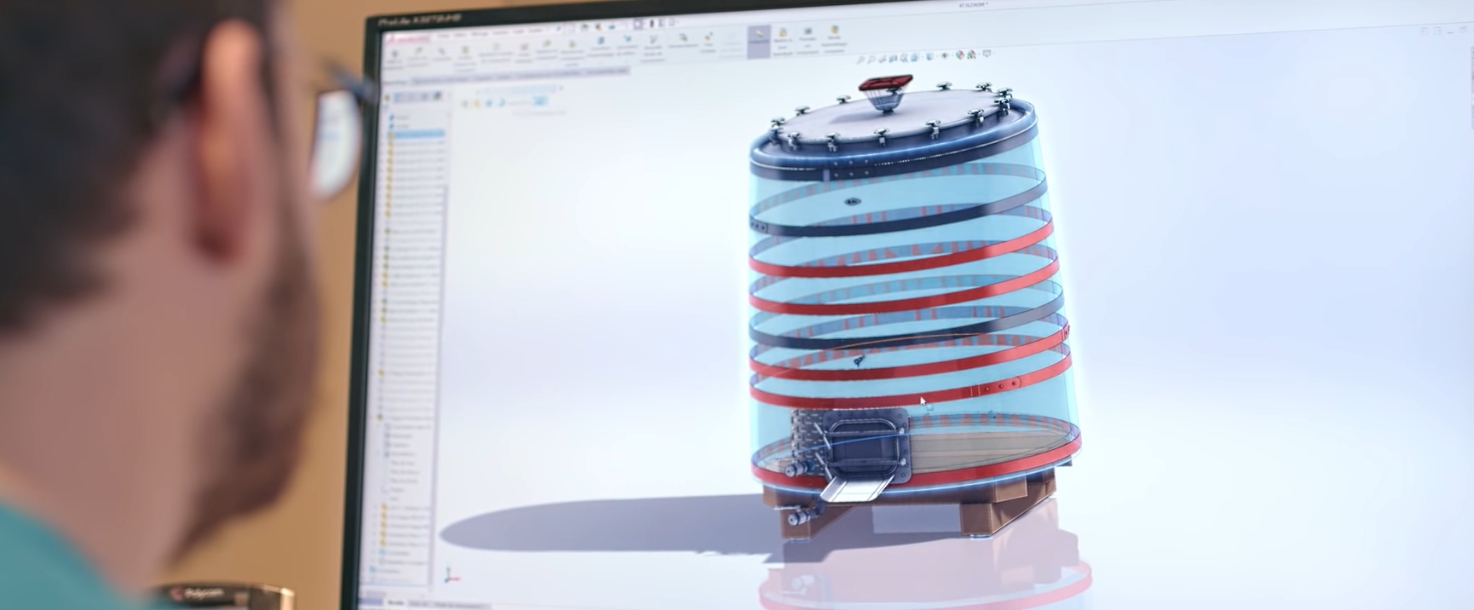 The Foudrerie workshop of Gevrey-Chambertin works closely with you to match your large format wine programs. Our integrated design office designs your project according to your architectural constraints (vaulted cellar, limited access) or technical (technical needs or search for working comfort). Your sales rep is the critical interface between your needs/expectations and the cooperage.
Each Tanks or Casks project is unique !
Not only does Rousseau cooperage design your tank or cask but it will also install and maintain your vessels over its lifetime with our team of local coopers.
Conception of your winery project.
Drawing of the tank room.
Delivery and assembly of your large containers on site.
Follow up year after year for the taste and technical aspects (adding accessories, logistics, etc.).
Research & Development is essential to the Rousseau large formats plant.
It is because we are listening to you that our team innovates and evolves.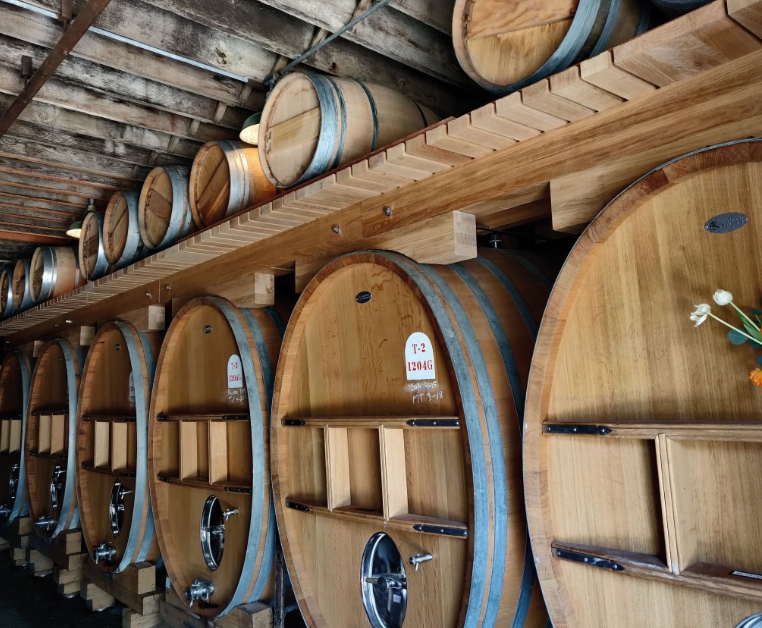 At Tonnellerie Rousseau, R&D has no borders. Even at a distance of 9,000 km, we find solutions to your problems! In a historic area of Napa Valley in California, we have optimized space by creating a tailor-made footbridge positioned on a series of 45 hl oval casks.
Innovation at Rousseau also involves the design of unique machines, specially designed by and for Tonnellerie Rousseau. At the forefront of technology, Tonnellerie Rousseau, in collaboration with a French industrial design company, developed in 2021 a multi-module robot capable of scanning, sanding, vacuuming dust, and to adapt to all shapes and sizes of large formats, and which today makes it possible to reduce the strenuousness of the work in the workshop.