30.04.2020
Barrels
2020 Hexagone barrel : Focus on the Montagne de Reims !
After Rambouillet (2018) and Bellême (2019), we decided to highlight in 2020 the Champagne area with our Montagne de Reims barrel !
The concept
With the Hexagone Collection,  launched in 2018, we want to help you discover the most prestigious forests in France for the maturation of your wines and to create harmony and the perfect match between oak and your wine !
Each year, we introduce a new barrel from a new forest, a barrel numbered and in limited edition, so you can introduce an innovative and original product into your winery : a new prestigious vessel that will bring to light the French forests, and your most prestigious wines !
Due to the scarcity of the oaks chosen, the Hexagone barrels are only available in 228 L, Burgundy shape, with 8 Steel or chestnut hoops.
Our Tour de France of the French forests  is going on ! After the Rambouillet (2018) and Bellême (2019), we decided to highlight the Champagne area with our Montagne de Reims barrel.
Du fait de la rareté des chênes sélectionnés, les fûts de la collection Hexagone ne sont disponibles qu'en 228L, format Bourgogne, finition export ou tradition.
Après les fût Rambouillet (en 2018) et Bellême (2019) qui ont rencontré un joli succès sur les marchés France et Export, nous avons sélectionné pour 2020 les chênes de la Montagne de Reims, dont la réputation n'est plus à faire !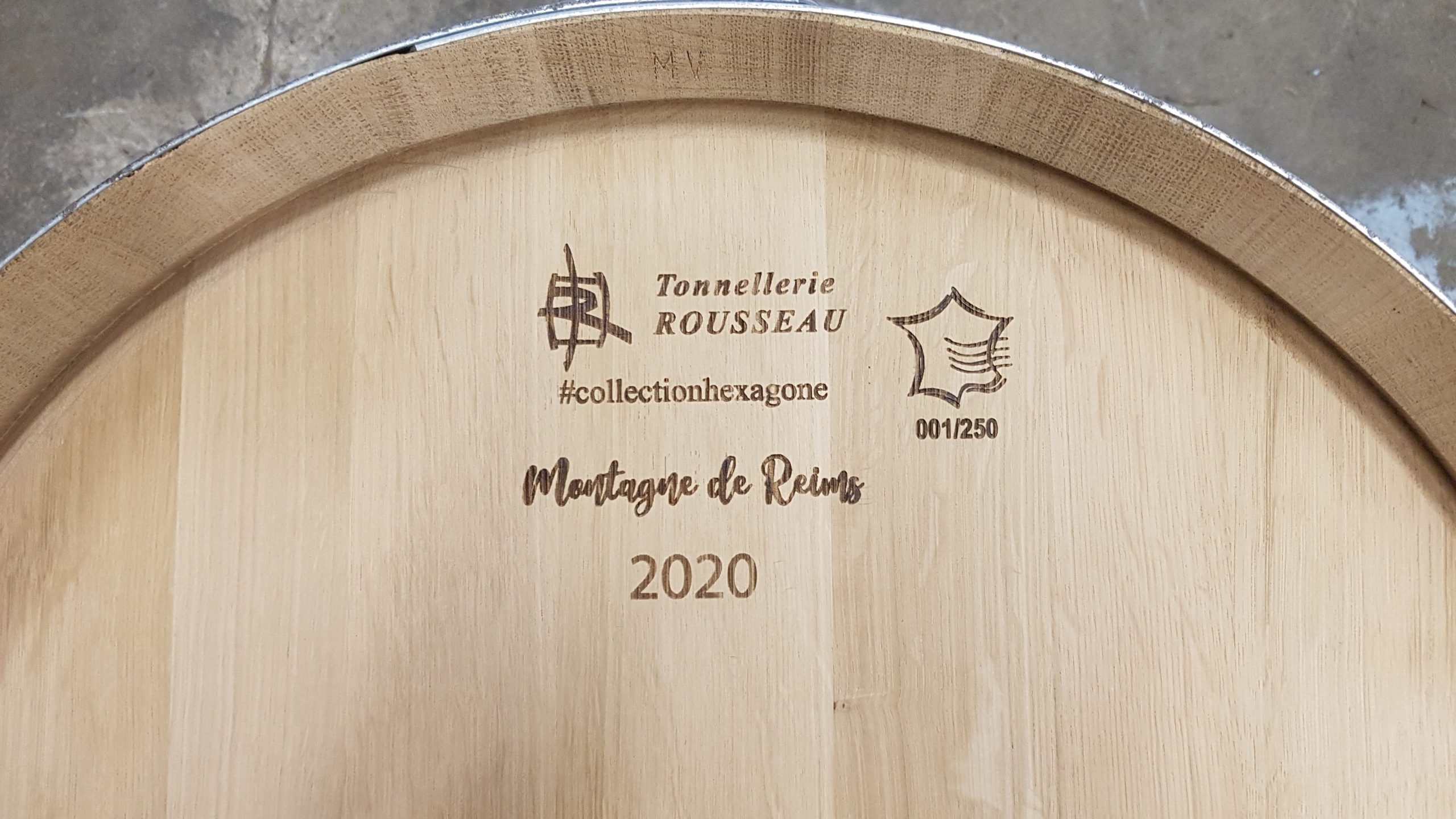 2020 : Focus on Montagne de Reims
Our 2020 Hexagone barrel is made oaks growing in the Montagne de Reims, a forest labelled Forêt d'Exception® ("exceptional forest"), and more precisely in an area called the Forest of the Virgin Oak Tree. Located on a plateau looking down the Champagne vineyards, the state-owned Forest of the Virgin Oak Tree extends over 2.046 ha between Reims and Epernay and is mainly composed with sessile and native oaks.
As the legend goes, in the Middle Age, lumbermen noticed a statue of the Virgin captured in the bark of the tree. Whether it deals with a miracle, or an object trapped by the oak tree while growing, the statue has never been found. A pilgrimage takes place every year on the 3rd Sunday of September.
More information about the Montagne de Reims barrel
Our Montagne de Reims barrel will bring freshness, purity, and minerality to your wines. Its light, fresh and elegant oak impact will be perfect to premium white and red wines.
– Recommanded on long ageing periods (18 months and +)
– Available in 228L in limited and numbered edition (250 units)
– Toastings available : L, ML, M+, Forte (ML is recommended)
Get in touch with us to order your Montagne de Reims barrels before they're gone!