30.04.2015
The company
An eleventh Meilleur Ouvrier de France at the Cooperage!
Congratulations to Nicolas, who has just become Meilleur Ouvrier de France (MOF) – Best Craftsmen of France. The cooperage has trained 11 MOF since its creation.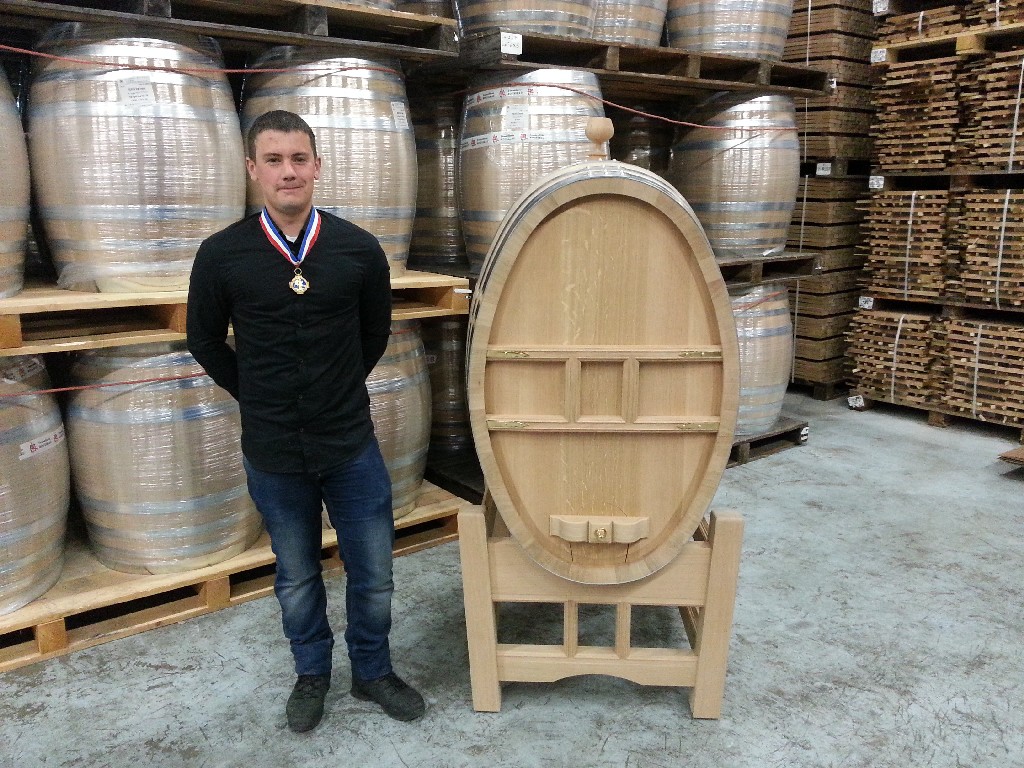 After several months of work, Nicolas has been given the very sought after MOF medal : 9 candidates in the whole country took part in the 2015 competition, only 3 of them have been short-listed, and 2 have been named Best Craftsmen of France.
Well done !