29.01.2015
Casks and vats
New large format : the Zebra fermenter !
The Zebra fermenter is made with French oak that had two different types of toastings : half of it is a ML (medium long) toasting, which the standard for our large formats, the other half has been toasted in an oven for 48 hours.
This helps develop empyreumatic aromas : baking chocolate, moka, and to fix the colour of the wine.
The Zebra tank is available with various equipment : cooling / heating panel, thermowell, taster…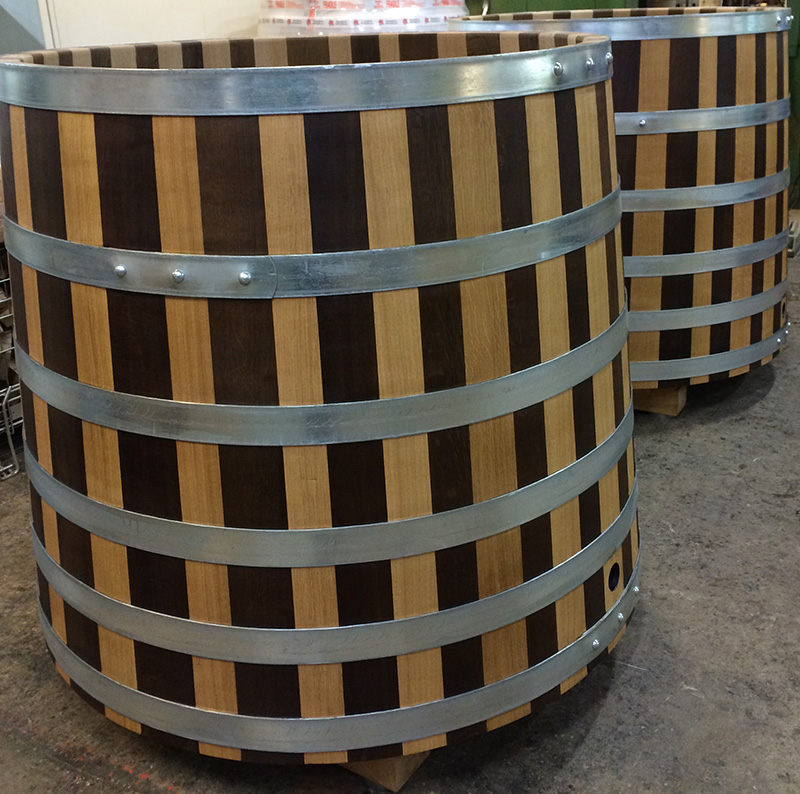 Contact us to get more information about this product or a quotation.