06.06.2016
The company
Tonnellerie Rousseau obtains the ISO 22000 certificate for its Tank and Cask Workshop.
Tonnellerie Rousseau has obtained the ISO 22000 certificate for its tank and cask workshop, based in Gevrey Chambertin. This new certificate ensures company-wide continuity, because the cooperage obtained the same certificate for its barrel workshop in 2013. Thus, all Rousseau production sites are now ISO 22000 certified.
Always working to better satisfy its clients, Tonnellerie Rousseau applied for the certificate to meet the increasingly demanding food safety requirements of both its domestic and international partners.
Nowadays, consumers feel more concerned about food safety and are better informed through the media. This certificate ensures the quality, traceability and reliability of the products and services offered to the various actors on the market.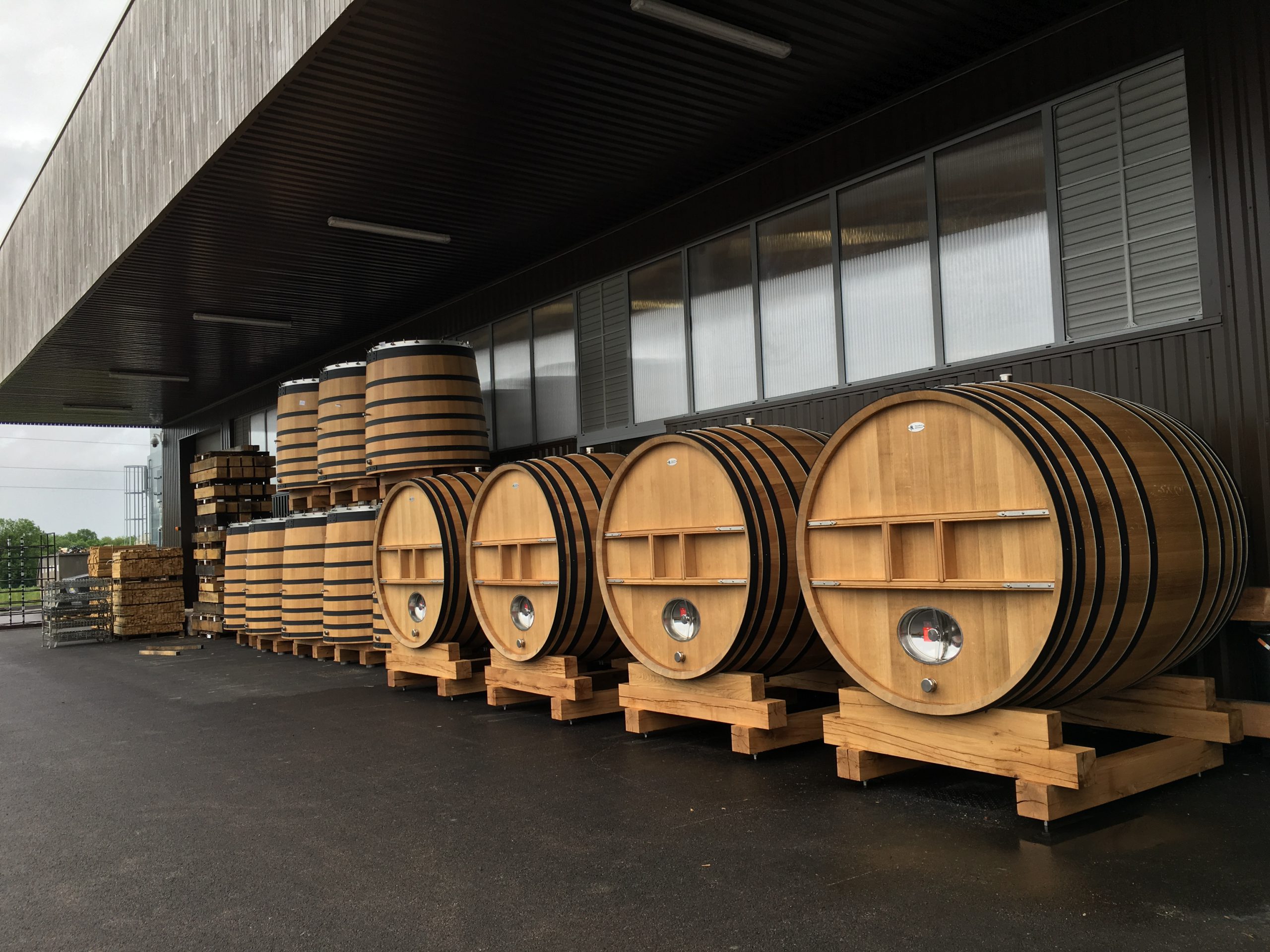 What is ISO22000 ?
It is the only standard recognized on an international level, the result of a consensus forged by 45 countries and various private and public organizations. This certificate is based on 4 main principles:
– The HACCP principles, that enable risk analysis and the pre-requisite programs.
– The application of the PRP programs
– A management system based on the ISO 9001 standard.
– An interactive communication, internally and externally, between the various operators, both upstream and down.
What changes for Tonnellerie Rousseau ?
In order to meet the standard requirements, and to provide its clients with better products, Tonnellerie Rousseau reinforced its procedures in terms of traceability, the avoidance of contamination sources (water, wood, air…), and increased its level of requirements with its providers.
For Sales Manager Frédéric Rousseau, obtaining the certificate for the tank and cask  workshop was a logical sequel. "We moved into a new 1800m2 building back in February 2015, and we knew from the beginning we would apply for this certificate. The tank and cask market is on the rise, and we want to bring our customers the best service and quality possible, which is reflected by the ISO 22000 certificate. I'd like to acknowledge the work of Jean-Christophe Rousseau, Tank and Cask Workshop Manager, and Maxime Vanel, Quality Manager, who both fully committed to this project.
About Tonnellerie Rousseau :
Tonnellerie Rousseau, Tonneliers – Foudriers in Burgundy since 1954, offers a full range of vinification, maturation, and storage products as well as tanks and barrels made exclusively from French oak. With a sound experience on national and international markets, Rousseau offers innovative solutions such as the Zebra fermenter, launched last year.